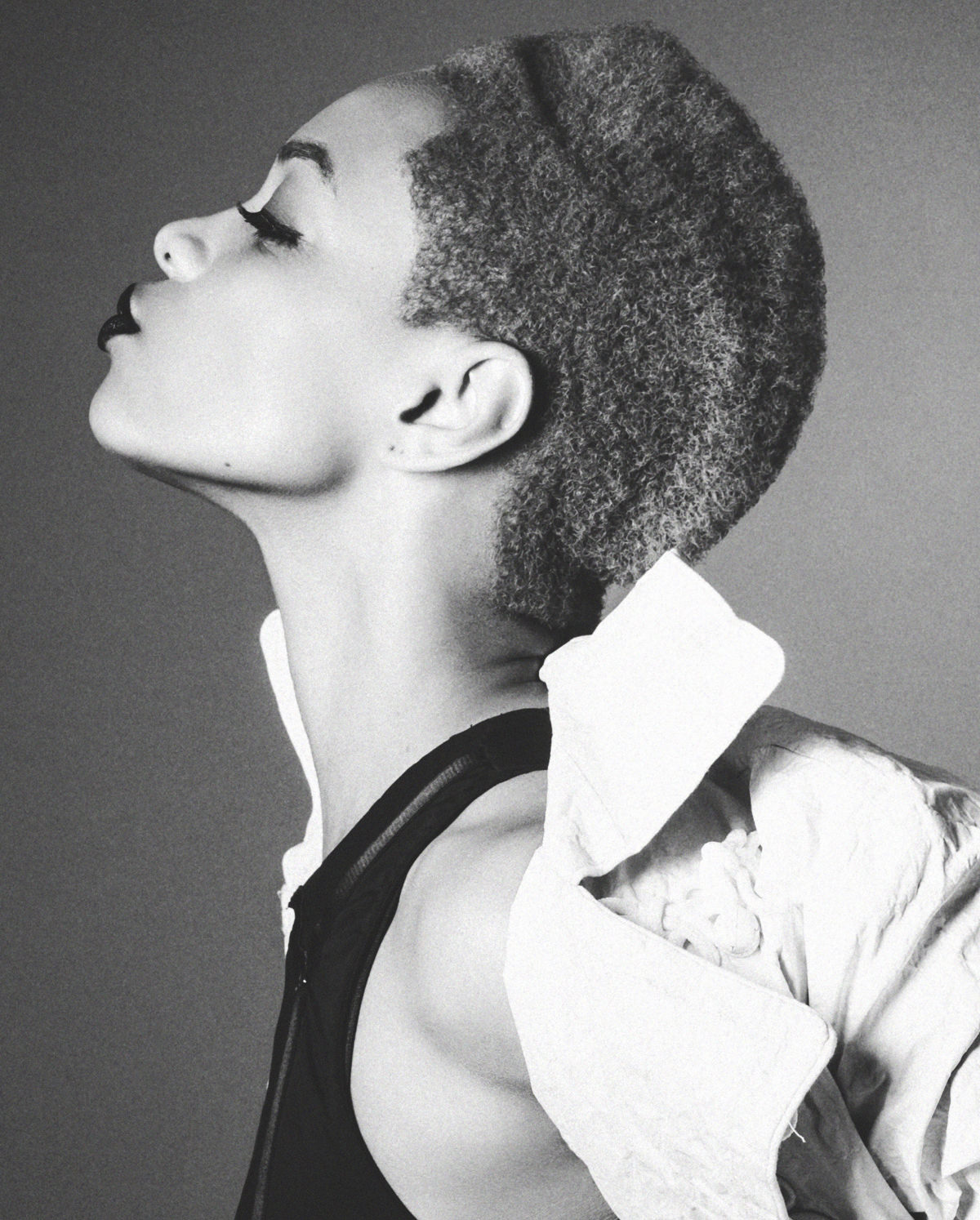 She is partnering up with Fashion Designer Alexander Wang, working alongside her teacher and mentor Missy Elliott, and is the newest face to Wilhelmina Model's celebrity board.
Being herself has never been a problem for Sharaya J. Birth name Sharaya Howell. Sharaya talks about growing up in Jersey City, New Jersey.
I'm not even going to pretend. I grew up in the hood and it was tough, but I did grow up with some really awesome parents who were really focused on making sure we were good kids and that we had morals, who set goals and made us into kids that dreamed big! And that was us. It was kind of like a Cinderella story. Growing up in the hood and having all the negativity around it was hard but, with big dreams and high goals, beating those stereotypes and becoming something great was all i could see.
While talking about Sharaya's up bringing, she talked about how having a father in the business helped mould her into the artist that she is today.
My Father was in a Hip-Hop group called Double XX Posse in the 90s. So I grow up in a musical family and home. I remember as a kid, I would come home from school and there would be a session going on in the living room, or you can always find my father in the bathroom. He called it his office. You could find him writing verses with instrumentals hours and hours on end. That is where I learned about the grind and hustle of the business. Day in! Day out! Music was all around me. My house was Hip-Hop.
| | |
| --- | --- |
| "as long as fashion is evolving I will be evolving" | |
The next topic was BANJI.The way this young lady empowers womenis incredible. My question was to talk a little about the Banji Movement.
Well Banji is an acronym for Be Authentic Never Jeopardize Individuality. And the movement was created because someone tried to make me jeopardize my own personal acronym and my individuality, so I just took the movement as an opportunity to step into my own power and my truth and know that I am beautiful in the skin I'm in, and love my uniqueness and love that my swag is different and that it is okay. So it is a model I live my life by. So I have a lot of Banji babes out there joining every day. Its a great thing.
We talked earlier about Sharaya musical background. But to my surprise Sharaya mentioned that music wasn't her first love. And she opened up that it was dance. After she explained it made perfect sense.
I think I was just so interested in the creativity of the art of dance. It's a form of expression. And I loved it. It was something that just took off. I would like to say I was in the right place at the right time. Because I have worked with a lot of amazing artist from Ciara, Diddy, Rihanna, Alicia Keys… I mean the list goes on and on. From touring all over the world to dancing as a child it was always in me. So yes! Dance was my first love and always will be.
Being that this is the SLIMI Fashion issue, we get on to fashion and style and that leads me into my next question. How did you come to cut your hair and why this colour ?
Ever since I was a young girl I loved wave. My friends use to call me the wave queen. I use to rock yellow tracks, red tracks, punk tracks, I just love to experiment with different hair styles. And I was never afraid to cut it. I thought it's hair it will grow back. And for this cut I was very inspired by Bobby Brown. I'm a big fan. But who knows I might go back to the waves. Never say never, as long as fashion is evolving I will be evolving.
Still on fashion, my next question is "What does fashion mean to you ?"
Fashion is very important to me. I think fashion is just as important as music, because it's another form of creative expression. I've always dressed the way I wanted to dress. My fashion style it's all me. How I look going out is the same going to the mail box or picking up coffee in the morning. My friends call me extra credit because my fashion is always on! It's my look and not a gimmick. I love that you can tell a story through fashion. With real style it doesn't matter how much it costs as long as the flavour is there and you make it your moment. Like I always say the world is a stage.
Sharaya J is on a mission to shake things up, make music fun and just make stuff for people to rock to.