My name is Matteo, born in Beirut with greek origins. I am an opera singer and specifically a countertenor which is the most rare male and ambiguous voice ever! I am also an actor, a painter and the owner/partner in an home deco gallery called Nomades Home Art.
How did you start?
It all started at home: I was born in a beautiful Lebanese villa in Beirut where art and beautiful things were surrounding me. the surrounding for a kid is very important: It determines a lot of things in his personality, and being surrounded by music, paintings, sculptures, heritage and beautiful stories made me who I am. I started imitating the voices of the singers I admired: Dalida, Maria Callas, Renata Tebaldi, Jessye Norman and even the Disney princesses: Aurora, Snow White or Cinderella. My parents realized that I had a special voice and decided to introduce me to piano lessons at home and music studies. Singing became a hobby and a passion, then at age 17, I was singing in a private event in Beirut and one thing led to another to find myself singing a contract with Universal Music France and moving to Paris: my passion became my job, and my reason to live!

How was your experience at the Voice France?
The Voice France is an experience on its own: What happened during the blind audition is something out of this world.
Before getting on stage, the whole process was freaking me out like crazy, although I have 14 years of experience on stages, all around the world but still: I am not a guy who likes auditions.
Once on stage, facing the 4 chairs, I sang "Ebben Ne andro lontana" from Catalani's opera "La Wally", interpreted phenomenaly by Maria Callas and when I saw the 4 judges who turning, at the end of my performance I cried like a baby: too much emotions, too much beauty and the standing ovations during 2 minutes was insane without mentioning the comments that every coach said to me. What a beautiful moment!
Why music?
Music is my best way to express myself. I have too much to say and share. I am a very extravert person who has nothing to hide, I express myself in words but my voice can sing and express inner feelings that words cannot! And I see the reactions of the audience and this is my biggest accomplishment.
Tell us more about your journey in the music world.
After taking singing lessons when I moved to Paris, recorded my first album "Haute-Contre'' with Universal Music, I started singing on stages and performing around the world. Mesmerizing. I was very young and my maturity was growing on every stage. My technique was improving: I enrolled one of the best music schools in the world: Ecole Normale de Musique de Paris, did big masterclasses with the stars of the opera and baroque world and competed in many competitions and won prizes! The Voice France was not my aim to be an accomplishment but an experience like all my experiences at different stages of my life.
What inspires you?
I never compare myself to anyone nor try to imitate someone. I get my inspirations from my travels, from the people I meet, from the things I see, the things I hear or the experiences I live!
How would you describe your love for music?
In one word? Vital.
Tell us more about your songs.
My songs usually are an interpretation of famous baroque arias, from Vivaldi to Handel, Purcell, Porpora, Broschi, Caldara and all these stars of the 18th century! I try to adapt all the songs that I love to my voice, that has a large spectrum: I think outside of the box and try the maximum to be the guy of the 21st century with a twist of the 18th!
Lately I recorded "The War is Over" which is a duet, and thanks to my large vocal spectrum, I sang the two voices!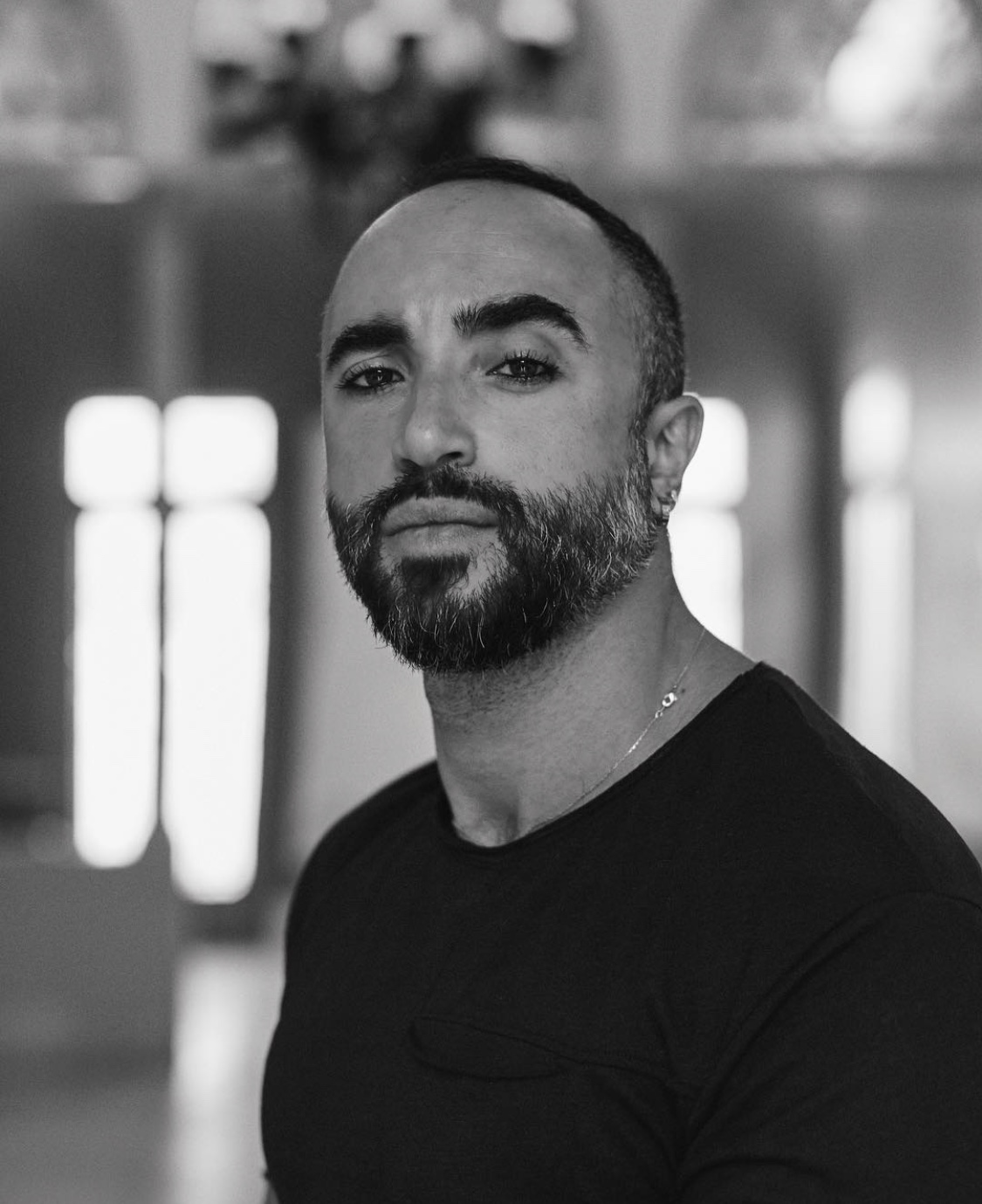 Your next project?
I signed a contract with a production house in Paris and I wish that the Covid19 pandemic will be over soon to start working again! I had 12 concerts cancelled these last two months!
Who's your favorite musician/band?
My god, I hate this question: I don't have a specific musician or band that I love but my heart skips a beat when I hear music from the 80's or the 90's!
What are your dreams ?
To always be happy and share my happiness to everyone through my voice of my talent. Spreading beautiful things around you makes the world a better place and what is more beautiful than art? No need to understand arabic, Italian or German: it speaks to our heart and our soul! Being happy and serene is the aim of a person like me!