lifestyle
Paris – not a city to visit, but an experience to live - Rita Dahdah
Paris – Not a City to Visit, But an Experience to Live
By: Rita Dahdah
Whether you want to call it the City of Love or the City of Lights, if you have a zest for travel, Paris is bound to top your bucket list, or you are bound to return to revisit its 20 magical arrondissements time and time again.
While some found their love for the city somewhere on the Champs or on Saint-Honoré, in a dimly lit bar before dinner or during window shopping on a brisk but sunny autumn afternoon, others have preferred to venture off the beaten path to discover the art galleries in the alleyways of the Saint-Germain-des-Prés, enjoy a bottle of Bourgogne at Le Marais or take a long walk through the Place du Tertre in Montmartre or dine at a little hole in the wall in the 20th arrondissement. Either route you choose to take, you can count on leaving Paris with a deep longing to return, simply to recapture some of its magic and charm.
Surely, Paris has its classics, and many Parisian regulars have enjoyed a hot chocolate at Café de Flore, or done some people watching over lunch at L'Avenue, or had one too many glasses of wine at Hôtel Costes, or sipped their aperitif at the Plaza Athénée bar. And let's not forget prolonged shopping days at the infamous Galeries Lafayette, and the boutiques lined all the way down the Champs-Élysées and the Rue Saint-Honoré. And what visit would be complete without hours of daylight spent in a long cue to dive into the history and art inside the Louvre or view the city from the top of the Eiffel Tower, which are both, in their own right, timeless works of art. Though mentioning these places may be stating the obvious, they are nevertheless a must-do in the City of Lights, and are but a few of all the unforgettable things worth doing in Paris.
But, before going through a list of places to go, it's important to cover where to stay in the city, because no Parisian trip is complete without choosing the right hotel in terms of style, location and budget. There are thousands of hotels in this French city, but some, of course, provide a more distinctive experience than others. A personal favorite of mine is the charming 4-star Hôtel de Buci in the 6th arrondissement, seconds away from the Boulevard Saint-Germain. Hôtel Le Bellechasse is an excellent choice of lodging in the 7th arrondissement in terms of price versus quality. Another conveniently priced choice in the 7th is Hôtel Verneuil, which is beautifully decorated, modern and ideally located. Hôtel Amour, a 3-star establishment located in the Pigalle district of the 9th arrondissement, is a thrilling choice for those of you who are daring and keen on eccentric décor and boutique hotels. Hôtel Costes, a very trendy and popular hotel with a bar to match, is located in the 1st arrondissement and desired for its great location. Chateau Frontenac, a 4-star hotel located in the 8th arrondissement, minutes away from the Champs-Élysées, has clean, spacious rooms and very helpful staff. Hôtel Plaza Athénée, which is located on Avenue Montaigne in the 8th arrondissement, is a lavish lodging known for its luxurious rooms and high-end clientele.
Now that we have covered where to stay, the next most important thing in the city known for its cheese and wine, is where to eat and drink. Is It is needless to say that there are more than a few places worth visiting at least once in Paris, some worth a notable mention and others that are already very well known. One of my most memorable Parisian evenings was spent at Le Fumoir in the 1st arrondissement. This restaurant-bar captures the Parisian charm we see in the golden age of cinema, attracting an artsy crowd because to enjoy its relaxed ambiance, simple food and delicious cocktails.
Another restaurant-bar worth visiting is at the Pershing Hall in the 8th arrondissement, which fills up fast with a very trendy crowd across its picturesque garden, hip bar and lavish lounge. The vibe, music, food, drinks and crowd here are the perfect mix for an evening out in the city.
If you're in the mood for Japanese cuisine, do not miss out on Miss Kō, also in the 8th arrondissement, which is not only designed by the infamous Philippe Starck, but also serves mouthwatering sushi, maki and sake in a stylish setting that is as upscale as it is street.
End your night by heading over to one of three clubs that are not only close to one another, but are also three of the best and most coveted in the city; L'Arc in the 16th arrondissement, and Raspoutine and Le Titty Twister, which are both in the 8th arrondissement.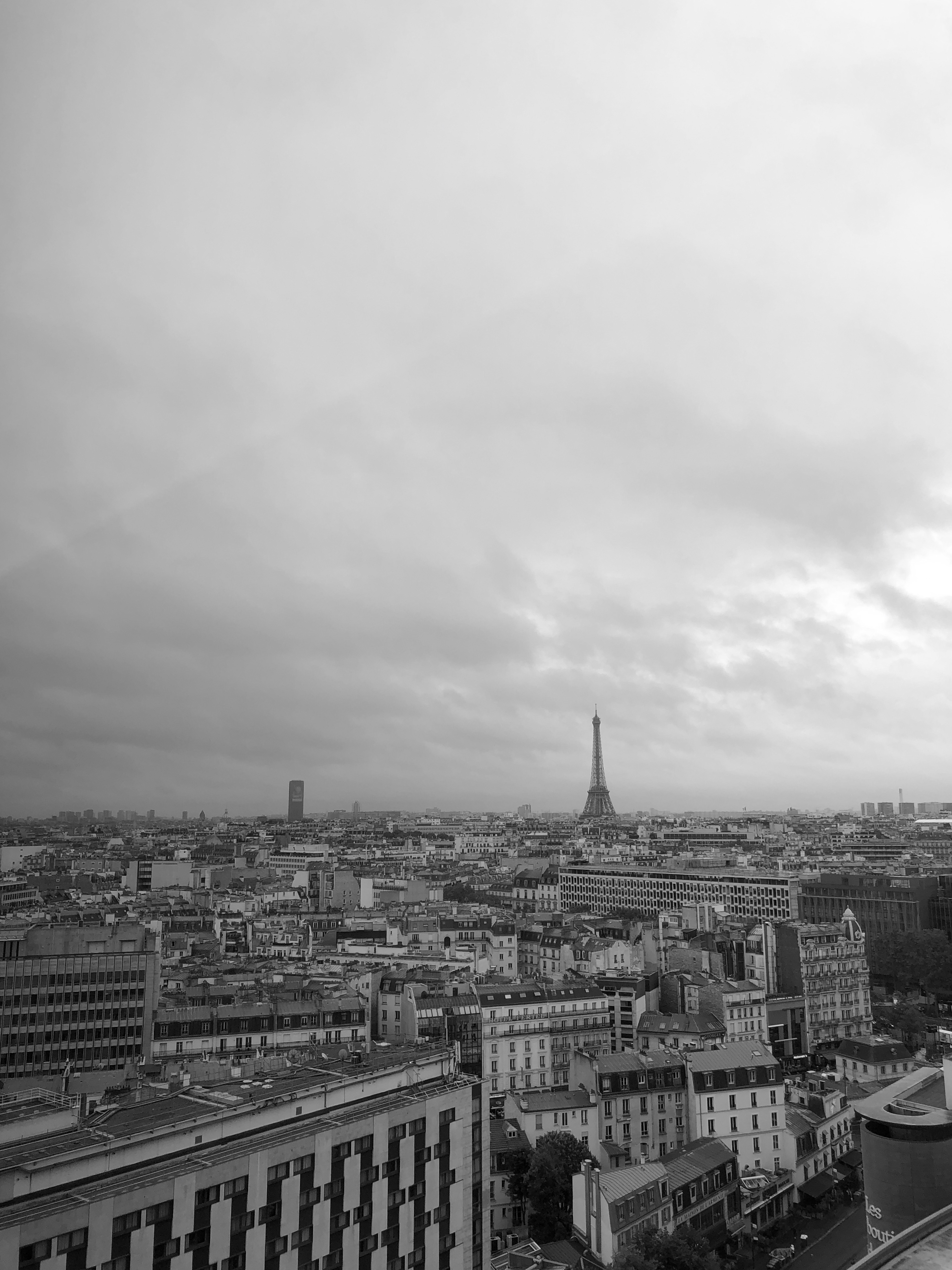 Naturally, my favorite restaurants in the city serve French cuisine. The first is L'Atelier de Joël Robuchon in the 7th arrondissement, which is more an experience than it is dining. I wouldn't know what to recommend from the menu, since every dish is exquisite in taste, flavor, display, and freshness, but your dinner wouldn't be complete without trying the caviar, scallops and the beef. Be sure to end it all with le chocolat tentation and la fraise desserts.
If you're looking for Parisian authenticity that is recreated in every ingredient of every platter, head over to the 3rd arrondissement, straight to Chez L'Ami Louis, where you will indulge in the best foie gras you've ever had in your life. Your meal won't be complete without the escargot and the restaurant's signature dish, the grilled chicken. Make sure you go on an empty stomach, because, though it's sensational, the food is quite heavy and recommended for lunch.
Another place worth mentioning for its tasting menu is Passage 53 in the 2nd arrondissement. Although it is definitely a gastronomic experience worth trying, this two-time Michelin starred restaurant will typically be both time and money consuming.
Chez Francis is a lovely little brasserie in the 8th arrondissement. It is not included on this list because of its food, but because of its stunning views of the Eiffel Tower at night and ideal location for people watching after an afternoon of shopping.
If you've had your share of French cuisine, and find yourself craving a burger instead, look no further than Ferdi in the 1st arrondissement or Schwartz's in the 4th, both of which have a very laid back atmosphere and are known for preparing the best hamburgers in the city.
Now that the food is covered, where do you go and what do you see? The Parisian sites cannot all be done in one day, but you can certainly walk through most of the main attractions in one day if done efficiently. You can starting by visiting the Arc de Triomphe then walk through the Champs-Élysées to Rue Saint-Honoré, crossing through the Jardin des Tuileries to the Rue de Rivoli and the Musée du Louvre, then cross the River Seine by walking across the Pont des Arts bridge to reach to the charming Boulevard Saint-Germain. After stopping for a café, you can continue to Le Jardin du Luxembourg then take the metro to the Tour Eiffel. Then, cross the river again to enjoy the breathtaking landscape of the Jardins du Trocadéro and end your day with a visit to the French Gothic Notre-Dame Cathedral.
That being said, after numerous visits to the French capital, and after trying countless restaurants and bars, and after visiting all the attractions Google told me about, I have found a certain contentment, nay blissfulness in not planning or over thinking, but instead, in going wherever my feet decide to take me and indulging in whatever place fits my mood. Whether it's sitting in one of the city's many gardens for hours under the sunshine or taking photographs of new alleyways I never knew existed, or spontaneously trying out a new bistro, I realized Paris is one of the few cities you can profoundly enjoy simply by being there. And by realizing this simplest of tips, I was able to discover other things, random things, little things I love about Paris, and this is my best advice to anyone visiting for the first or twentieth time.
Rita Dahdah is a Lifestyle blogger and freelance editor. She was the editor-in-chief of an online lifestyle publication for three years and has written several articles that were published in numerous digital and print media in the region. Her love for travel has taken her to over 100 cities across 5 continents, and she enjoys sharing her experiences with her readers.