A universal symbol of unity and perfection, the circle is an expression of eternity. In an asymmetrical spirit, Chaumet invents the Jeux de Liens Harmony medallions, contemporary sentimental jewels to be engraved on the reverse as a unique gift worn against the heart.
The roundness of the Jeux de Liens Harmony takes us into the mythic world of the Maison, where sentiment shapes history and destinies. A medallion in two asymmetrical parts – as different and magnetic as two people can be – is connected by crossed links, evoking the magic of an encounter. Inspired by emblematic pieces from the Maison's heritage, this creation updates their vocabulary to embrace the modernity of the present. Here once again, as throughout the entire Liens collection, the union of two people is a sign of liberation, a way of life that distills the happiness inherent in deliberately choosing to share the best of life together.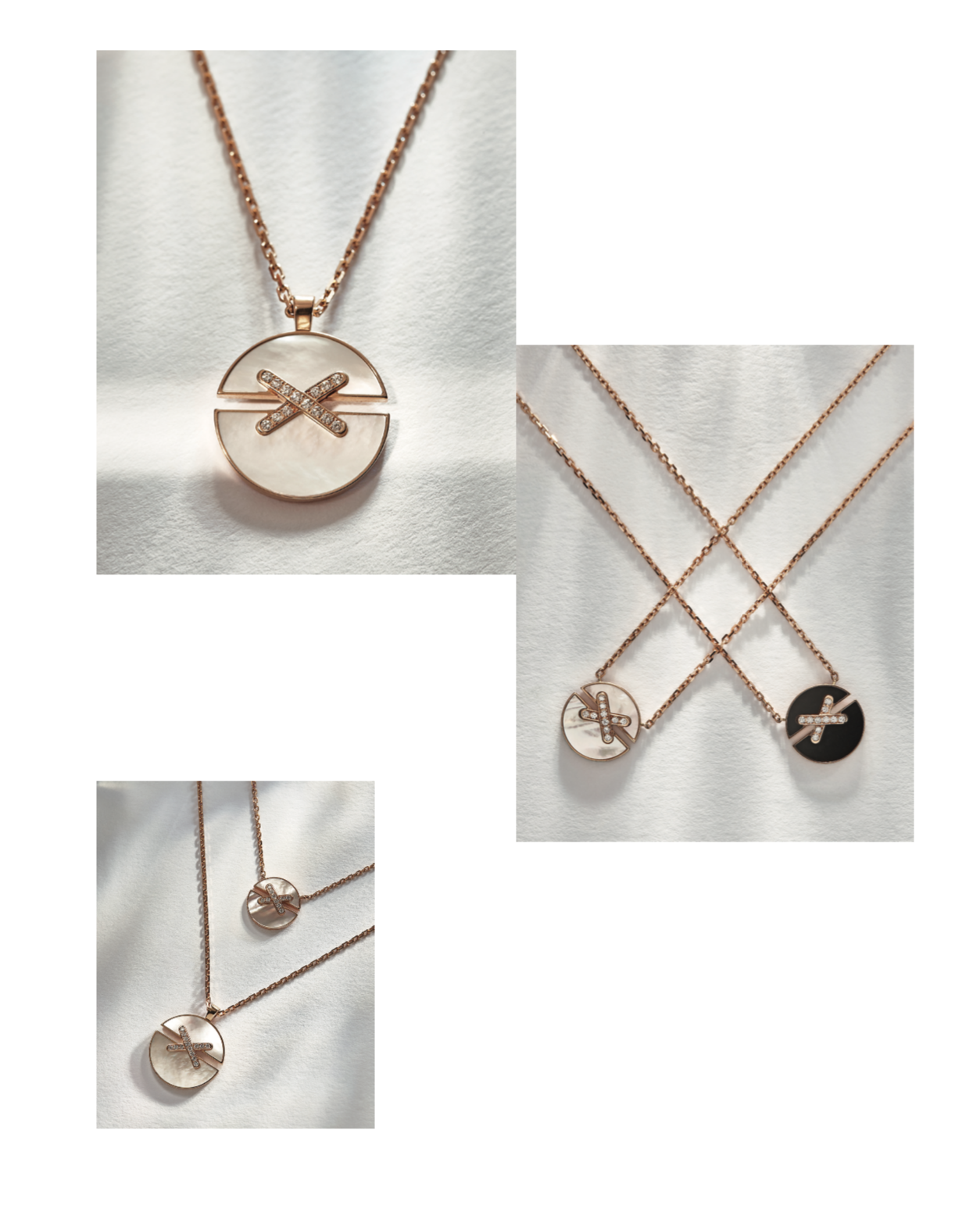 With their adjustable chain, these creations can be layered on limitlessly with Jeux de Liens pendants.
Whether to offer another or oneself, the Jeux de Liens Harmony medallions are designed to be engraved on the gold side, to hold the memory of a name, a date or a personal message.