fashion
Anitta beleza - Urivaldo Lopes
In 2013, Anitta strengthened her name in the music scenario by releasing the song Show das Poderosas. This song and its video granted her 2013 Multishow's Brazilian Music Awards in the categories 'Earworm' ("Música chiclete") and 'Best Video Music', respectively.
In the same year, critics from iTunes Art Critics Association from São Paulo (APCA) voted the singer and songwriter Anitta 'Best New Singer' ("Cantora Revelação"). She, then, became a national phenomenon and reached top hit on the radio; moreover, all her single releases reached #1 in all radio stations in Brazil. The American magazine Forbes compared Anitta to Shakira for her "World Music Appeal" and stated that the singer has a shot at becoming a global superstar.
In 2015, Anitta also took home the Europe Music Awards (EMA) for 'Best Latin Artist', Young Brazilian Award ("Prêmio Jovem Brasileiro") for 'Best Singer' and Domingão do Faustão's 2015 Best of the Year Award also for 'Best Singer'. In addition, she was the most-listened female artist on Spotify and she was voted the world sexiest woman by VIP magazine.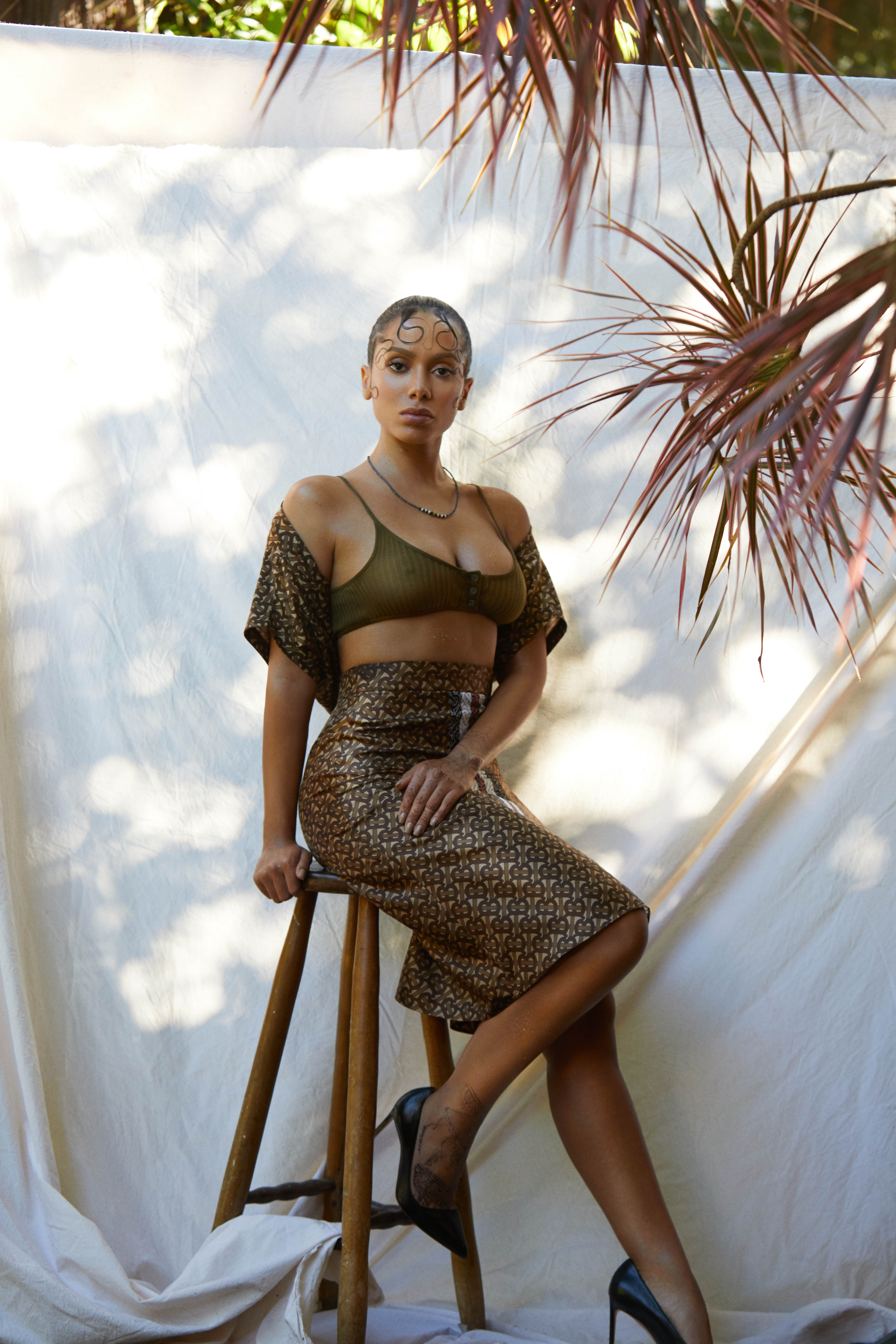 On June 2016, Anitta was a special guest to the MIDEM, the leading business event for the international music industry in Cannes, France, representing a great national success case. In the presence of Stu Bergen, CEO – International & Global Commercial Services, Warner Music Group (USA); Iñigo Zabala, President of Latin America & Iberia, Warner Music Group (USA); and Jem Aswad, Contributing Editor – Billboard (USA), as mediator, all extraordinary numbers of her carrier were presented to the public in the press conference.
Anitta was also one of the highlights of Rio 2016 Olympic Games Opening Ceremony, where she performed alongside singers and song-writers Gilberto Gil and Caetano Veloso. On October 2016, she sang in a duet with Andrea Bocelli – one of the greatest international musicians – in the Italian tenor's concerts in São Paulo and Curitiba, on his most recent tour to Brazil.
Her first album, which is named after her (Anitta), was released in July 2013 with 14 tracks, most of them of Anitta's authorship. Her second album, Ritmo Perfeito, was released on July 2014. Its song Ritmo Perfeito was awarded 'Best Music' in 2015 Multishow's Music Award, in which Anitta also won the 'Best Concert' category. Bang (2016) was the third album in her carrier and it has 15 original tracks. The music video for Bang already has over 300 million views since its release and that makes Anitta the only Brazilian female singer to have achieved this.
Bang tour was awarded 'Best Concert' in 2016 Multishow's Music Award. On the same occasion, Anitta won 'Best Music' Award for Blecaute, co-authored by Jota Quest. Immediately after her last album, the artist released singles and videos that brought even more visibility to her already expressive work. The first one was the track Gaza, a duet between Anitta and J Balvin. Both artists released the world hit in an exclusive remixed version for Brazil.
The single Sim ou Não was recorded with the Colombian phenomenon Maluma and it debuted in #1 on iTunes. Within a month of its release, its video reached the incredible mark of 25 million views. The artists also recorded a Spanish version entitled 'Sí o No', especially for the Latin public. After that, Anitta participated on Iggy Azalea's song Switch. Both artists, Anitta and the Australian singer, presented this song on TheTonight Show, run by Jimmy Fallon, which made Anitta the first Brazilian to participate on the talk show as a musical attraction.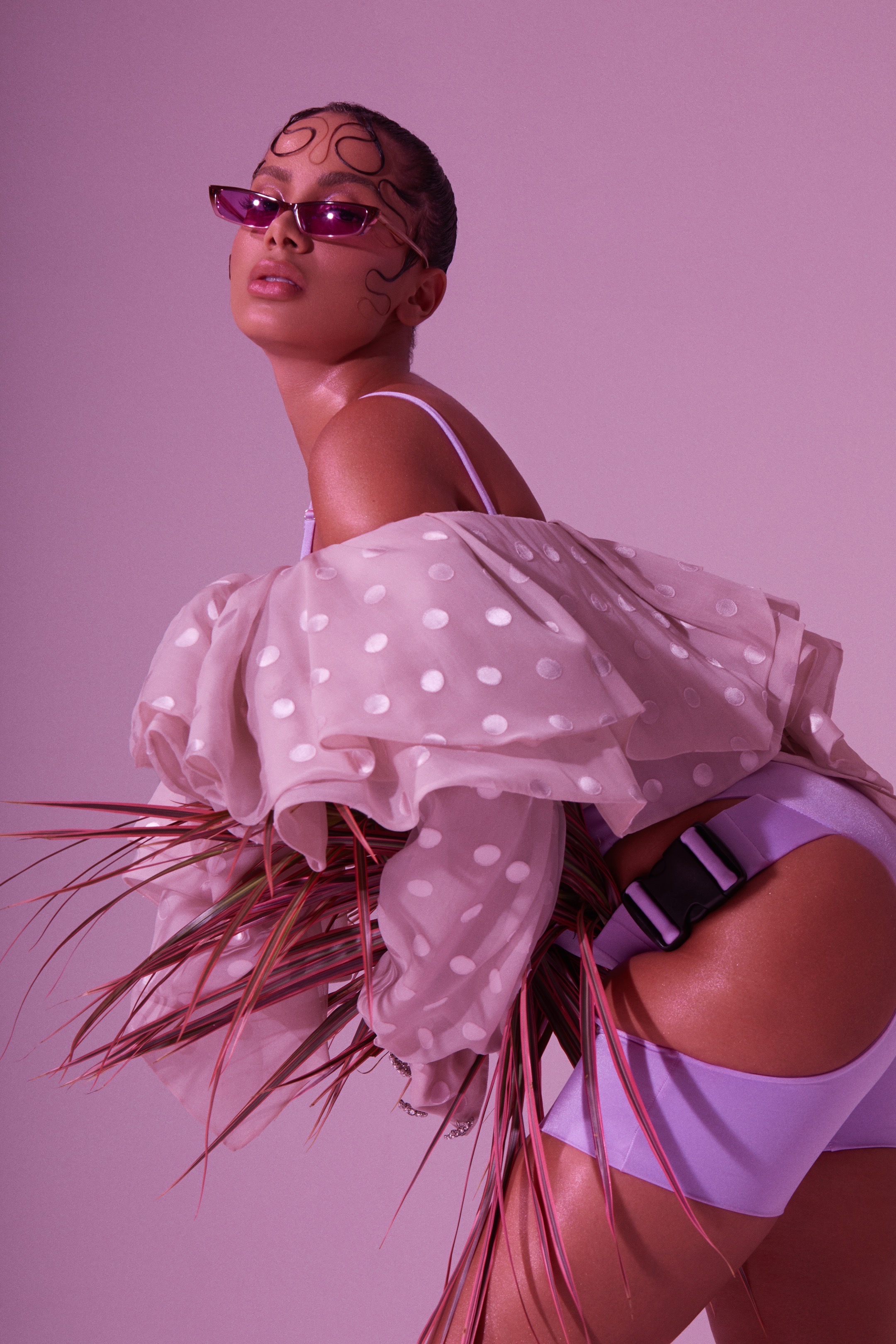 Paradinha is another successful song along with its video. Its Spanish solo hit marked Anitta's debut on international music scenario. It also had over 5 million views on the first day of its release, making it the best view-related performance video on the same day in 2017 and awarding Anitta 'Top Official Music Video By First Day' in views on Brazil. In a week, Paradinha had had 21 million views on YouTube. Nowadays, the video has over 168 million views and counting.
In 2017, the singer released the single and its video Sua Cara in partnership with Major Lazer and Pablo Vittar. The video was recorded in the Sahara desert, in Morocco, and Diplo, one of Major Lazer trio DJs, took part on it. Sua Cara hit world records: most-viewed video in 24 hours in 2017 and the fastest to reach 1 million likes.
In September, Anitta started an original project in Brazil: CheckMate, in which she promised to release an exclusive music and its video every month. Until December, there had been a total of four new songs and videos. She sings in English Will I See You, which was produced by the American Poo Bear and was the first release of this musical phase. Also in English, she recorded Is That For Me with the Swiss DJ Alesso and released it in October. In November, she released Downtown with the Colombian singer J. Balvin. Going back to her origins, that made her well known, and finalizing the project, Anitta released the Brazilian funk Vai malandra, in which MC Zaac and Maejor ft. Tropkillaz and DJ Yuri take part.
CheckMate was a success and the numbers prove it. Downtown and Vai Malandra were on Spotify 'Top 50 Global', which shows the most played songs worldwide. On YouTube, Vai Malandra hit view records and
became the most viewed video in Brazil in 24 hours.
On January 18th 2018, Anitta participated on Machika, the new J. Balvin song with Jeon. On the Colombian singer channel, the song has over 50 million views.
The first solo single after the CheckMate project, Indecente, was released on March 26th 2018. Anitta innovated once again by doing for the first time in Brazil a live videoclip. The scenery for the recording was her 25th birthday party, at her home in Rio de Janeiro. The lyrics are in Spanish and they are signed by the international writters DVLP, Justin Quiles, Fuego and Luyo. The video production is by DVLP, JoshGudwin an Dj Yuri Martins and the mixing is by Josh Gudwin.
The month of October of 2018 was of great importance in the career of the artist. In the period of 10 days, Anitta has received 3 international awards in different countries. The singer won the "Best Clip" award with "Medicina" at the Latin American Music Awards in Los Angeles.
Six days later, in Mexico City, she received the "Best International Singer" award from the "Man of the Year" GQ Mexican magazine issue. Finally, she took the award of "Best Brazilian Artist "at the 2018 EMA, an MTV European award, held in Bilbao, Spain. Anitta was also nominated for the Latin Grammy in the categories "Best Fusion / Urban Interpretation" with" Sua Cara "and" Best Urban Music" with "Downtown ".
The artist also participated in the ceremony and handed out the trophy for "Best Salsa Album". On November 9th, Anitta released the first EP of her career, "Solo". The work contains three songs, one in each language: "Veneno", in Spanish, "Não Perco Meu Tempo", in Portuguese, and "Goals" in English, a gift from Pharrell Williams. She made available the three songs and clips at the same time on all of the digital platforms. In addition, the three videos now total more than 60 million views on Youtube.
On November 16, the artist debuted her docu-series, "Vai, Anitta", on Netflix. The first season features 6 episodes of about 30 minutes each. Images make a retrospective of Anitta's career and showcases the behind-the-scenes "CheckMate Project" and "Bloco das Podererosas "in Rio and in Salvador.
In January 2019, Anitta was the first Brazilian artist to participate in Spotify Singles, a project created by Spotify, the largest music streaming platform in the world, which encourages the creation of innovative content. For the action, the singer released an acoustic version of "Veneno" and a cover of "thank u, next" by Ariana Grande.
On February 1, Anitta released "Terremoto", a song in partnership with Kevinho. The video was a remake of the iconic "I'm Still in Love with You" by Sean Paul ft. Sasha, from 2002. The lyrics talk about a powerful woman who attracts everyone's attention. "When I heard it for the first time, I already knew I would get it. The chorus is pretty catchy and it's a nice beat to dance to," says the singer. The song debuted first in the Brazilian ranking in various music apps.
On April 5th, the artist released her trilingual album, "Kisses", with songs in Portuguese, English and Spanish. In all, the new work con- sists of 10 unpublished songs, with contributions from Snoop Dogg, Papatinho, Alesso, Prince Royce, Swae Lee, Ludmilla and Caetano Veloso. On the 5th, Anitta made all 10 music clips from Kisses available. For the project launch, the artist was present at events in Rio de Janeiro, Los Angeles and Madrid.
On June 14th, "Madame X", Madonna ́s new album, was released, and there is a song featuring Anitta. "Faz Gostoso" is a "Brazilian funk" music. The song debuted on ranking in various music apps in different countries. The collaboration was so good, that Madonna interacted with Anitta on her socials, exalting Anitta for her work and career. According to the magazine "Variety", this is the best collaboration in Madonna ́s album.
Today, Anitta has more than 12 million subscribers on her YouTube channel and videos with more than 3.8 billion views total. In addition, she is the first Brazilian personality to receive a filter on Instagram, the social network platform where she has a total of more than 37.9 million followers. Facebook accounts for 13 million likes and she has more than 8.3 million followers on Twitter.


PHOTOGRAPHS — Urivaldo Lopes / STYLE — Edem Dossou / ARTIST — Anitta / MAKE UP & HAIR — Henrique Martins / LIGHT ASSISTANT — Thomas Clodine Florent / STYLE ASSISTANT — Kevin Lanoy / POST PRODUCTION — Mario Ernun / CASTING DIRECTOR — Bobby Gutierrez / PRODUCTION — 1500Productions